Cast iron
Please
register
in order to download our catalogs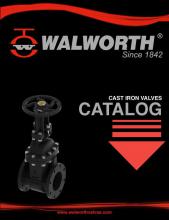 The Gate Valves are used when the need exists for a device that allows an interruption or cut off in the flow or fluid. Gate Valves are not to be used for flow modulations as the high velocity through a partially open valve may result in erosive damage to the wedge and seats. Under normal operating conditions, the valve should remain either fully open or fully closed. Installation of a Gate Valve does not depend on the flow direction:
Design Features
Gate Valves design in accordance with MSS SP-70 type solid, wedge/Disc.
Body and Bonnet Cast Iron in Accordance with ASTM A 126 Class B.
Face to Face dimensions as per ANSI B16.10
Flanged drilled as per ANSI B16.1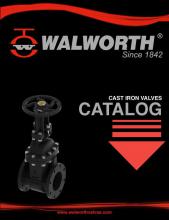 Globe Valves are mainly used to modulate or regulate the volume of the flow. A Globe Valve is not recommended when a continuous full flow of fluid is required due to the high pressure drop inherent to the design of a Globe Valve. This type of valve should always be installed so the flow intake enters through the base of the valve seat. The valve has an arrow stamped on the body to indicate the preferred direction on flow. Globe valves may be used with fluids containing particles in suspension.
Design Features
Globe valves design in accordance with MSS SP-85
Body and Bonnet Cast iron in Accordance with ASTM A 126 Class B
Conical Plug Type Dis
Face to Face dimensions as per ANSI B16.10
Flanged drilled comforms to ANSI B16.1