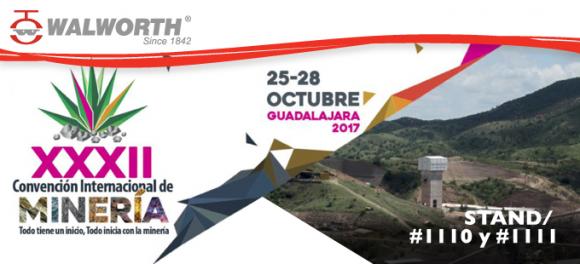 Mexico is a nation with a great mining tradition. Through the centuries it has developed this activity to the point of turning it into one of its biggest generators of income.
We are a nation with great geological potential, we are among the top ten world producers in 16 different minerals, becoming the main producer of silver worldwide.
Our Association of Engineers of Mines, Metallurgists and Geologists, brings together the professionals of the Earth Sciences that make the Mexican mining sector, one of the most prosperous and important in the world.
The Association organizes every two years the International Mining Convention, an event that constitutes the main national mining forum, and one of the largest in the world.
Through a highly specialized program, we will focus on approach you to all the players in the Mexican mining sector, you will have the opportunity to establish business, link with the forging institutions of professionals in Earth Sciences and have direct contact with the authorities focused on the mining sector .
The International Mining Convention will meet for 4 days, the key people for the development of the Mexican mining sector, representing an amazing opportunity for the establishment of businesses.